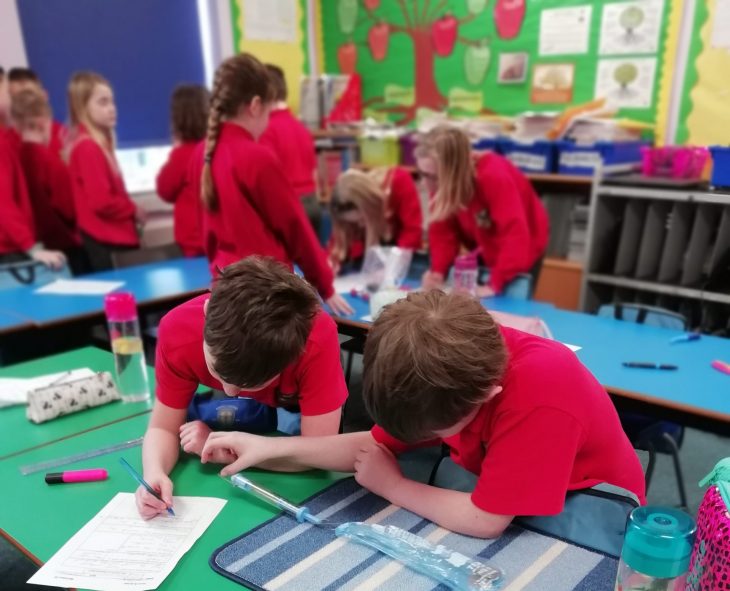 End of Year Assessments
All Saints CE Primary KS2 SAT Results

13 Pupils
1 pupil = 7%
2023 All Saints SAT Results
National 2023 SAT Results
2022 All Saints SAT Results 

Reading (R)

93%

73%

88%

Writing (W) (Teacher Assessment)

79%

71%

81%

Maths (M)

93%

73%

95%

Grammar, Punctuation & Spelling

86%

72%

81%

RWM combined

79%

59%

81%
North Rigton Primary KS2 SAT Results

12 Pupils
1 pupil = 8.33%
2023 North Rigton SAT Results
National 2023 SAT Results
2022 North Rigton SAT Results 

Reading (R)

83%

73%

83%

Writing (W) (Teacher Assessment)

92%

71%

58%

Maths (M)

83%

73%

83%

Grammar, Punctuation & Spelling

83%

72%

75%

RWM combined

67%

59%

58%
School Performance
Use the following link to compare school performance
https://www.compare-school-performance.service.gov.uk/
The government will not publish KS2 school level data for the 2021 to 2022 academic year. They have archived data from the 2018 to 2019 academic year because they recognise that the data from that year may no longer reflect current performance. Data for our schools for 2019 can be found below:
Ofsted Reports
North Rigton was last inspected in May 2022 and All Saints in November 2022. A copy of the reports can be found below:
SIAMS Reports
SIAMS stands for the Statutory Inspection of Anglican and Methodist Schools. All Church of England dioceses and the Methodist Church use the National Society's framework as a process for evaluating the extent to which church schools are "distinctively and recognisably Christian institutions".
A SIAMS inspection focuses on the effect that the Christian ethos of the school has on the students who attend it. The focus of the inspection is around four key questions:
How well does the school, through its distinctive Christian character, meet the needs of all learners?
What is the impact of collective worship on the academy community?
How effective is the Religious Education?
How effective are the leadership and management of the school as a church school?
All Saints SIAMS Report March 2018
North Rigton SIAMS Report January 2023