On 1st September 2018 North Rigton CE Primary School entered into a formal collaboration with All Saints CE Primary School. On 1st January 2019 the Governing Bodies of the two schools merged with Governors taking responsibilities across both schools.
The new Governing Body is made up of 14 governors:
Two ex-officio governors
Two parent governors
Two staff governors
One foundation governor
Six co-opted governors
One Academy/Trust governor
As part of the Yorkshire Causeway Schools Trust, the Governing Body is strongly committed to promoting high standards and expectations and ensuring that every child gets the best possible start to their education. The Governing Body reports to the Board of Directors of the Trust.
Key functions of the Governing Body include:
Setting the vision and strategic direction of the fellowship
Holding the Headteacher to account for the educational performance of the schools
Ensuring financial resources are well spent
Carrying out all statutory duties such as safeguarding.
The Governors
Joanne McCudden – Chair (Co-opted Governor)
Rosemary Hunt – Vice Chair
Amber Andrews – Headteacher (Ex-officio)
Sophia Gardiner – Staff Governor
Sarah Honey – Staff Governor
Jules Henry – Co-opted Governor
Emma Littlewood – Co-opted Governor
Fiona Parish – Co-opted Governor
Mark Wilkinson – Co-opted Governor
Milena Vjestica – Co-opted Governor
Helen Laflin – Parent Governor
Rebecca O'Connell – Parent Governor
The Chair of Governors can be contacted via either school office. Click here for contact details.
ASNR Fellowship – Constitution
ASNR Fellowship – Declarations of Interest
Jo McCudden –  Chair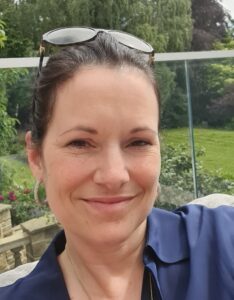 Joanne is an investor in small start-up companies, focussed on female and minority-led businesses. Prior to this she was a commercial head for a number of biotech companies and has a PhD in Biological Sciences from the University of Warwick. She has been in school governance for 7 years across schools here and in NW Leicestershire, has 3 sons and lives in Huby. She has been Chair of the Local Governing Board since September 2023 and is the current SEND lead for our school fellowship and Chair of the School Development Committee.
Rosemary Hunt – Vice Chair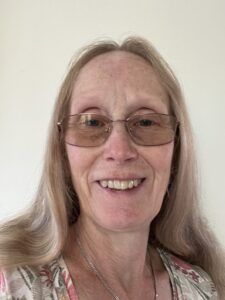 For over 25 years Rosemary was a primary school teacher in South London and then became a Primary ICT Advisor. On retiring in 2014 she moved to North Rigton to be nearer to her daughters and grandsons. Rosemary became a governor at North Rigton School in 2016 and was Chair of the School Development Committee after All Saints and North Rigton became the Fellowship Schools. She has been the Vice Chair since September 2023 and as such is a member of both the School Development and Resources Committees.
Sarah Honey – Staff Governor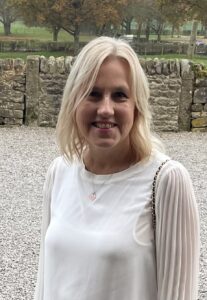 Sarah has worked at All Saints Primary School for 20 years and is currently a year 5/6 teacher and Base Leader of the school.  She has taught across all year groups during her time at All Saints and has taught many families of children.  She is the subject leader for English, History and Art across both fellowship schools and leads on curriculum development.  She is also the designated safeguarding lead at All Saints and wellbeing lead.  She is passionate about the role of the arts in a pupil's development and takes a leading role in the Kirkby Overblow Arts Festival as well as directing end of year performances.  Sarah works closely with the school community in organising events.
Jules Henry – Co-Opted Governor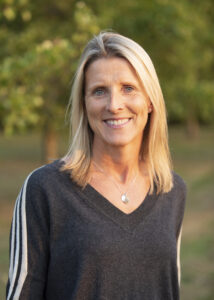 Jules has been a governor for over 10 years and during that time she has seen many changes in the education system and supported both schools in implementing these changes. Her four children have all attended All Saints' School, this has given her first-hand experience of the impact that the learning environment and staff can have on the young people in achieving their potential, both academically and as individuals. Jules's areas of interest include pupil attainment and progress, PE and more recently the mental health and wellbeing of pupils and staff. As a qualified psychotherapist, she feels able to support the school in ensuring that the mental health and wellbeing agenda is at the heart of all they do, to ensure the best possible learning experience for the young people.
Jules is passionate about sport and the role it can play in personal growth and wellbeing. All her children developed their love of sport at All Saints' and when she's not watching them, she enjoys many sports herself including cycling, golf and tennis.
Mark Wilkinson – Co-opted Governor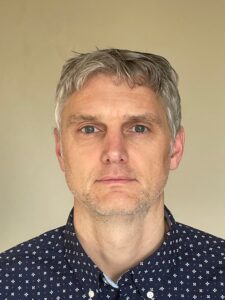 Mark is presently Vice Chair of the Fellowship Local Governing Body. He has been a Fellowship Governor since its inception, prior to which he was a Governor of North Rigton. He has had 2 children attend the school. He chairs the Fellowship Finance Committee and is also a member of the Multi Academy Trust's Strategic Real Estate Committee.
Mark is a Fellow of the Royal Institution of Chartered Surveyors and a Professional Associate of the Chartered Governance Institute.
Sophia Gardiner – Staff Governor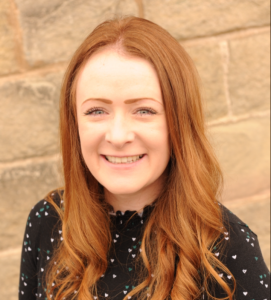 Sophia has worked at North Rigton Primary School since 2019 and is currently the Year 5/6 teacher and Base Leader of the school, working all day on a Monday, Tuesday, Wednesday and mornings on both Thursday and Friday.  Within her teaching career, Sophia has taught children from Year 1 all the way through to Year 6 and has also worked in a variety of small village schools and larger town schools. She is the subject leader for Maths, Wellbeing of Pupils and Staff, Educational Visits Coordinator for the Fellowship and leads on the strategic development of the schools. Sophia is also currently completing her NPQH qualification. 
Sophia is also the staff wellbeing lead across the Fellowship. She is particularly passionate about the support she offers as a trainee teacher mentor and ECT lead, helping students and newly qualified teachers who are at the very start of their careers in education. She works closely with the F.O.N.R. (Friends of North Rigton PTA) in organising events for the children and community which she very much enjoys.
Emma Littlewood – Co-Opted Governor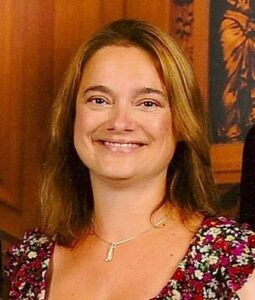 Emma has been a governor since 2011, when her son was at North Rigton school. She is passionate about helping to provide the best education we can for our children by supporting the staff and being a 'critical friend'. She has a special interest in music and supports musical activities such as recorder club, school productions and Kids Aloud. She was the Special Educational Needs governor for several years and has now taken over the Safeguarding role. She serves on the School Development committee and is class link Governor for Y5/6 at North Rigton.
Helen Laflin – Parent Governor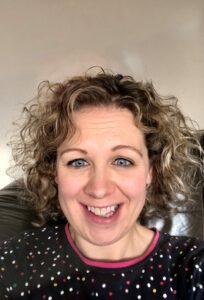 Helen became a parent governor in 2021. Her 3 children have all attended North Rigton, and her youngest is currently in Y1/2. Helen is a primary school teacher who previously worked as a School Improvement Consultant for Leeds City Council. She now works as a maths consultant and author for Oxford University Press which gives her access and insight into teaching and leadership in schools across the UK and internationally. Helen has previously been a teacher governor and a LEA governor for inner city schools in Leeds.
Rebecca O'Connell – Parent Governor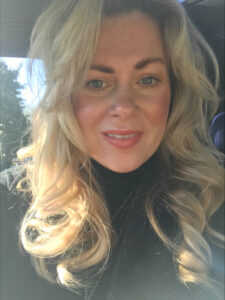 Rebecca has recently joined the Governing body as a parent Governor. As a hands-on full-time mother of two boys, a son in year two and a son due to start reception in September, Rebecca has an active interest in education, health and well-being and positive mindset linked to children.
Rebecca has a background in HR, marketing and communications working much of her career before becoming a full time mum for a Global Healthcare company. Prior to this she worked at a national radio station and has a BA in Media and Sociology.
Rebecca is extremely family orientated,  an auntie to nine school aged children (and often with a houseful) the impact of education and wellbeing is at the forefront of her everyday life. Rebecca's motto is to allow children to be the best that they can be in every walk of life, including education, health wellness and positivity, to be healthy happy and strong.
Fiona Parish – Co-opted Governor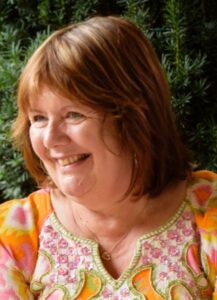 Fiona became a co-opted governor in 2023. After moving to Huby she was keen to become involved in the community and as an ex-Science teacher becoming a governor was an ideal opportunity to fulfil this.
Fiona worked for many years as an Advanced Skills teacher and developed Leeds School centred initial teacher training scheme. She also led the new teacher training and Performance Management for the school. This experience and her commitment to providing the best education and opportunities will enable her to support the school's development.
Milena Vjestica – Co-opted Governor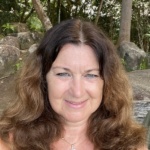 Milena is a retired primary school headteacher with many years of experience in Education, first teaching in Leeds and then later at a large school in Tadcaster where she was an inclusion manager. Milena finished her teaching career as headteacher at a small rural primary in Nidderdale.
Milena is fully involved in the life of All Saints Church and aims to be the link between school and the community.