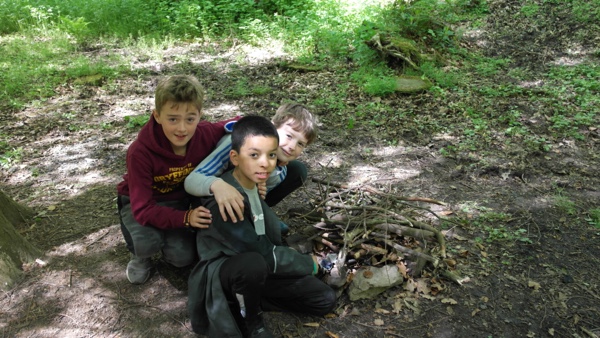 Our Vision
At All Saints Kirkby Overblow and North Rigton CE Primary Schools we strive for all pupils and staff to feel confident, calm and included in our schools and local community. We believe that achieving this will enable pupils to grow, blossom and flourish whilst feeling happy and enthusiastic about themselves and their learning.
Advice and Concerns
If you feel the need to seek advice about your child's mental health and wellbeing we have members of staff in school for you to contact via the office:
Mrs Andrews- Headteacher and Deputy Designated Safeguarding Lead
Mrs Gardiner – Base Leader, Wellbeing Lead and Designated Safeguarding Lead North Rigton
Mrs Honey – Base Leader, Wellbeing Lead and Designated Safeguarding Lead All Saints
Miss Ellis – SENCO North Rigton
Miss Cromack – SENCO All Saints
Equally, if your child would like to speak to a member of staff please encourage them to speak to their class teacher or one of the above members of staff.
Compass Buzz
Compass Buzz is an exciting, new, innovative and free project that aims to improve the mental health and wellbeing of children and young people aged 5-18 (25 with SEND) in schools across North Yorkshire.
All teaching staff have been trained at Level One standard with a key staff member completing Level Two, Three and Four training.
Lego and Knex Therapy
Lego and Knex Therapy is a small group, interactive session of around 40 minutes that has been proved to be effective for children and adults with Autism, Asperger Syndrome, developmental disorders, anxiety and depression. The goals of Lego Therapy are to: improve motivation to initiate social interaction with peers, improve ability to sustain interaction with peers and develop flexibility of thought and problem solving skills.
Through the sessions children are encouraged to communicate with each other – while supported by a member of staff – by being given different roles.
The 'engineer' gives descriptions of the pieces needed and the directions for assembling them.
The 'supplier' finds the pieces described and hands them to the builder.
The 'builder' follows the engineer's directions and puts the pieces together.
The different jobs with a joint purpose mean that the children practise attention, turn-taking, sharing, joint problem solving , listening and social communication skills.
ELSA
Emotional Literacy Support ASSISTANT
We have trained one member of our support staff in ELSA. ELSA is a training course aimed at teaching assistants in schools. Examples of things covered on the course are Social skills, emotions, bereavement, social stories and therapeutic stories, anger management, self-esteem, counselling skills such as solution focused and friendship. Prior to these sessions, parental consent will be sought.
Individual/Small group Provision
We have a number of programmes that can be individually tailored to specific and Individual needs. These are often run on a 1:1 basis or a small group.
For example, change4life club, gardening club, socially speaking and mindfulness club.
Anisa Lewis
Anisa Lewis is a Positive Parenting Coach who empowers parents with the skills and the know how to raise happy, confident kids. She comes highly recommended from a number of schools within the Yorkshire Causeway Schools Trust.
"It's okay to not be okay"
Useful Links
https://www.gov.uk/government/publications/five-ways-to-mental-wellbeing (Further Info)
https://www.elsa-support.co.uk (ELSA)
https://www.compass-uk.org/services/north-yorkshire-compass-buzz (Compass Buzz)
https://anisalewis.com (Anisa Lewis- Parenting Coach)