Teaching Staff
I am Mrs Down, the Apples class teacher.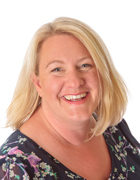 I have been teaching at North Rigton for over 12 years and so it is with great pride I can say I have taught nearly every child in the school.
Miss Simpson
I am the Reception HLTA and work very closely with Mrs Down to support Mrs Down in every single aspect of teaching, learning and caring for our little ones.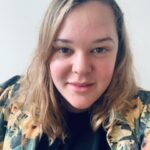 Miss Bayman
I am the Reception TA on Monday and Tuesdays and will look after them at lunchtimes. I particularly love art, craft and glitter!
Hi! I am Mrs Hudson, HLTA.
I take the class on some Tuesday afternoons when Mrs Down is creating a fantastic arts curriculum. I am also proud to say I have worked at the school for even longer than Mrs Down!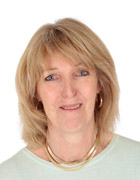 Mrs Mitchell, Teacher on a Thursday morning
I take the class on a Thursday morning when Mrs Down is having planning lots of lovely activities.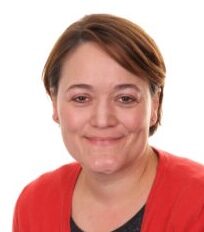 Learning
2021/22

Summer

'We are' Focus
We Are Scientists

"What would you do if you found an alien in your underpant drawer?"

English

RWI – Revisit and overlearn digraphs and long vowels

Read and write simple sentences

Write labels and captions.

Recording information and narratives

Storywriting

Maths

Mastery of number to 20 including counting, sequencing, numberbonds, doubling, halving, arrays and counting in 2's

Reasoning using number including money

Measure (length, height, weight and capacity)

Shape – spatial problem solving

Science

Observing changes (seasons, environments)

Science week – becoming a scientist

Exploring the universe

Investigating forces

Understanding our own bodies and what we need to live

Growing plants and appreciating the environment we live in

History/Geography

Investigating and appreciating our local environment and 'the world'

Art/DT

Free representation of aliens, rocket ships, planets, our world

Making a rocket which could fly

Construction challenges linked to wheeled vehicles

Computing

Using search engines

Using and saving word

P.E

Athletics

Ball Skills

Religious Education

How are we special?

Why is the name God special to Christians?

Personal, Social and Health Education

How do we feel?

How are we special?
Useful Information
*please note PE will be on Monday and Wednesday* – please ensure PE kit is worn to school for these days.
Reading books will be sent home on Tuesday and returned the following Monday for changing.
Water bottles will be sent home on daily for a good wash. Please ensure they are returned the following day.
We have access to the outdoor classroom whatever the weather so please ensure your child has a warm coat. Wellies and waterproof trousers are kept in school for particularly bad days or messy play!
Useful Documents
What to expect – beginners guide to starting school
Positive Relationships-understanding sustained shared thinking
Building-Blocks-of-Reading-Writing
Building-blocks-of-writing-development2