Teaching Staff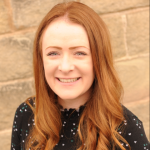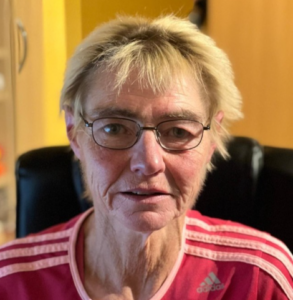 Welcome to Tigers Class!
In our class we will be taught by Mrs Gardiner and Mrs Storey and supported by Mrs Hudson and Mrs Butler.
Mrs Gardiner and Mrs Storey – Class Teachers
Mrs Hudson – HLTA
Mrs Butler – HLTA
Learning
2023/2024
Autumn Term
'We Are' focus
We are Explorers

"You can't win a war anymore than you can win an earthquake" – Jeanette Rankin

English

Key Books:

War Horse – Michael Morpurgo (Audio Book)

Flood – Alvaro F.Villa (Picture Book)

Goodnight Mr Tom – Michelle Magorian (Film and Book)

Writing Focus:

Creative Writing – adding words to the images in 'Flood'

Diary Entries – from the perspective of a WW2 evacuee

Non-Chronological Reports/Fact Files – natural disasters

Persuasive Writing – WW2 enlistment

Maths

Geometry:

2d shapes

Angles in triangles

Number:

Place value

The four operations

Fractions, decimals and percentages

 French

On Fait la Fête

History
WW2:

The outbreak of war

Evacuation

Rationing

The role of women

The Holocaust

Geography
Natural Disasters:

Volcanoes including discovering Pompeii and Herculaneum

Earthquakes

Tsunamis

Tornadoes

Floods

PE
Monday – Dance and Yoga

Friday – Ball Skills (football)

Please send your child to school in their PE kits on these days

RE
What does it mean if God is Holy and loving?

Why do some people believe in God and some people not?

How do religions help people live through good times and bad?

Computing
Creating and Publishing

Touch-typing

E-Safety

PSHE
What does discrimination mean?
What are human rights?
Useful Information
As part of our school policy, children are encouraged to 'Enjoy Learning Together at Home' and learning opportunity grids can be found on the website for you to be able to download or print yourselves. These include a list of suggested ways that you may choose to support your child at home. Updates will be made each term and put on the Tigers Class website page for your information.
Please encourage your child to practise their times-tables regularly as this will help them in many areas of mathematical learning.  Please contact us if you require the TTRockstars login details to be sent home again.
Reading enables children to immerse themselves in a story and opens their world up to a wealth of knowledge beyond belief.  Encourage your child to read regularly by themselves but also to enjoy sharing a book, magazine or newspaper with an adult. Also, remember that poetry introduces children to a great range of language features which can inspire them to use new vocabulary in their own writing.  Whatever you are reading, talk about the content, ask questions and encourage your child to explain and prove their responses using evidence from the text.
Thank you so much for your continued support. Please do not hesitate to ask if there is anything you are unsure about.
Mrs Gardiner and Mrs Storey
Weekly Routines
During the autumn term, PE will normally be on Monday and Friday. On a Monday, PE will be led by Mrs Gotts-Smith (our external provider for Dance) and on a Friday led by Mrs Storey. Please ensure that your child comes to school in full PE kit appropriate for the activity and weather.
Please ensure that your child has a water bottle in school every day and where possible brings their own hand sanitiser.
Useful Documents for Year A (23-24)
Learning Opportunities page Autumn Yr A Tigers 23-24
Free eBook library | Oxford Owl from Oxford University Press
Homework and Learning at Home – North Rigton Policy